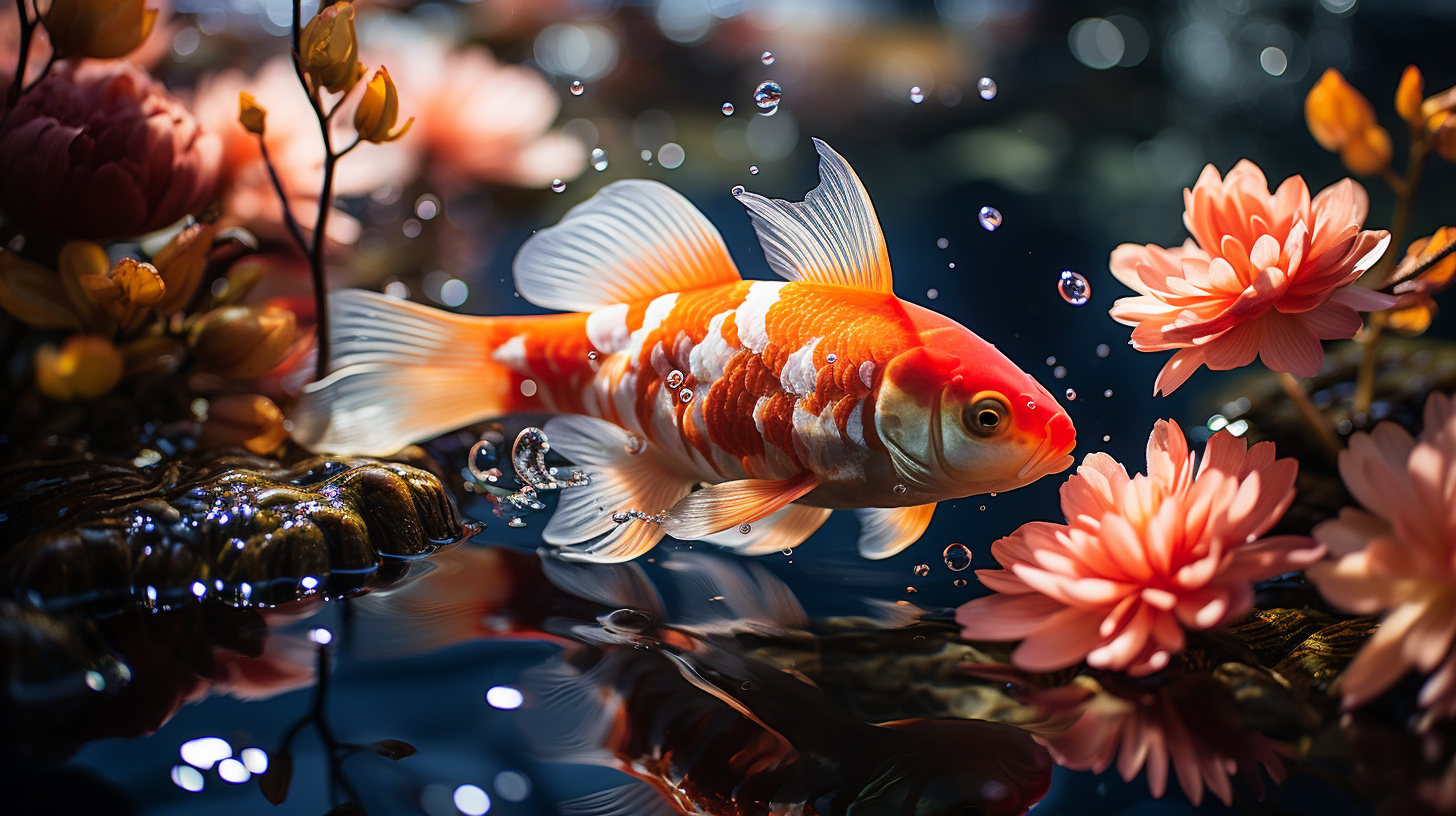 A backyard is not just a space for recreation and relaxation, but it can also serve as an extension of your home's interior design. Adding a water feature to your backyard can transform the area into an oasis that exudes peace and tranquility. Whether you have a small or large outdoor space, installing a stunning water feature will create harmony between nature and architecture.
Water features come in different shapes, sizes, and designs, giving homeowners endless possibilities to choose from. A fountain surrounded by lush greenery creates an idyllic setting that makes one feel connected with nature. An infinity pool overlooking breathtaking views brings serenity while creating an illusion of endlessness. The sound of cascading waterfalls provides soothing background music that drowns out any city noise. In this article, we discuss how adding a beautiful water feature to your backyard can enhance its aesthetic appeal while providing therapeutic benefits for both mind and body.
Choosing the Right Water Feature for Your Backyard
When it comes to transforming your backyard, adding a water feature can be a great way to elevate its aesthetic appeal. However, choosing the right type of water feature is crucial in achieving this goal. Firstly, consider the size and shape of your yard as well as the existing landscaping elements you have in place. This will help determine which type of water feature would best complement your outdoor space. Secondly, think about the desired function of your water feature – whether it's for relaxation or entertainment purposes – and select one that fits those needs. Additionally, take into account maintenance requirements and costs when making your selection.
Overall, choosing the appropriate water feature for your backyard is not just about aesthetics but also functionality and practicality. By considering key factors such as location, purpose, upkeep needs, and budget constraints, you can make an informed decision on which option works best for you. In order to further enhance your backyard oasis, designing and customizing your chosen water feature should be done with careful planning and execution.
Designing Your Backyard Water Feature
A captivating water feature can enhance the beauty of your backyard and transform it into a serene outdoor space. When designing your backyard water feature, consider its size, shape, style, and location to create a breathtaking oasis that complements your landscape's overall design. The right water feature can add depth, movement, and sound to your yard while providing a soothing atmosphere for relaxation or entertaining guests.
To make the most out of transforming your backyard oasis with a stunning water feature, you must carefully plan every detail involved in creating one. Your choice of materials should be durable enough to withstand weather changes and compatible with the surrounding environment. Consider incorporating different elements such as rocks, pebbles, plants, or lighting fixtures that complement both the water feature and the rest of your yard's landscaping features.
Incorporating a fountain or pond into your garden creates an appealing focal point that adds visual interest to any outdoor setting. A waterfall produces calming sounds that provide tranquility in even the busiest neighborhoods. Using naturalistic designs like streams or ponds surrounded by vegetation areas will give off an aura of serenity that enhances your backyard's aesthetic appeal.
Creating a beautiful water feature is just the beginning; maintaining it is an ongoing responsibility that requires dedication and effort. In order to ensure longevity for years ahead, proper installation techniques must be used when constructing these features from start to finish. Once installed correctly regular maintenance checks on pumps filters etc., along with cleaning debris regularly keeps everything running smoothly without any hiccups down the line.
Designing an elegant backyard water feature transforms ordinary yards into peaceful retreats where homeowners can relax and enjoy nature's beauty at home. However, installing and maintaining them takes time so hiring professionals may help alleviate stress regarding upkeep later on down the line!
Installing & Maintaining Your Backyard Water Feature
Water features are becoming increasingly popular among homeowners looking to enhance their outdoor living spaces. The installation and maintenance of a backyard water feature can be an exciting project that ultimately transforms the look and feel of your property. When it comes to installing and maintaining your backyard water feature, there are several factors to consider.
Firstly, choosing the right location for the water feature is crucial as it will impact both its functionality and aesthetic appeal. Consider factors such as sunlight exposure, accessibility, and proximity to power sources before deciding on a final location. Additionally, selecting the correct type of pump is important in ensuring proper circulation and filtration of the water. Regular maintenance tasks such as cleaning debris from filters or treating any potential algae growth should also be carried out to ensure optimal performance.
According to a 2020 survey conducted by Houzz, a home renovation and design platform, over half of respondents who added new landscaping elements included some form of water feature in their projects. This statistic highlights the growing trend toward incorporating these unique additions into outdoor living spaces.
In conclusion, installing and maintaining a backyard water feature can transform your landscape into an oasis that provides relaxation and enjoyment throughout the year. Proper planning and care during installation will guarantee maximum benefits from this investment while enhancing the beauty of your property.
Conclusion
Choosing the appropriate water feature for your backyard is crucial in transforming it into a beautiful and serene oasis. Consider factors such as size, location, and style to determine which type of water feature will work best in your space. From simple fountains to elaborate ponds or streams, there are many options available that can fit any budget.
Once you have decided on the perfect water feature for your yard, designing it carefully will help ensure its success. Incorporate plants and lighting to enhance the ambiance while considering safety measures like fencing or covers for deeper bodies of water. Proper installation and maintenance are also essential for maintaining the beauty and functionality of your new addition.
In conclusion, adding a stunning water feature to your backyard can create an inviting atmosphere where you can relax and unwind after a long day. Like a painting with careful brushstrokes or a symphony with harmonious melodies, each element of your water feature must be thoughtfully chosen and arranged to achieve its full potential. With patience and attention to detail, transform your outdoor space into a masterpiece that will bring joy for years to come.
You Might Also Like...