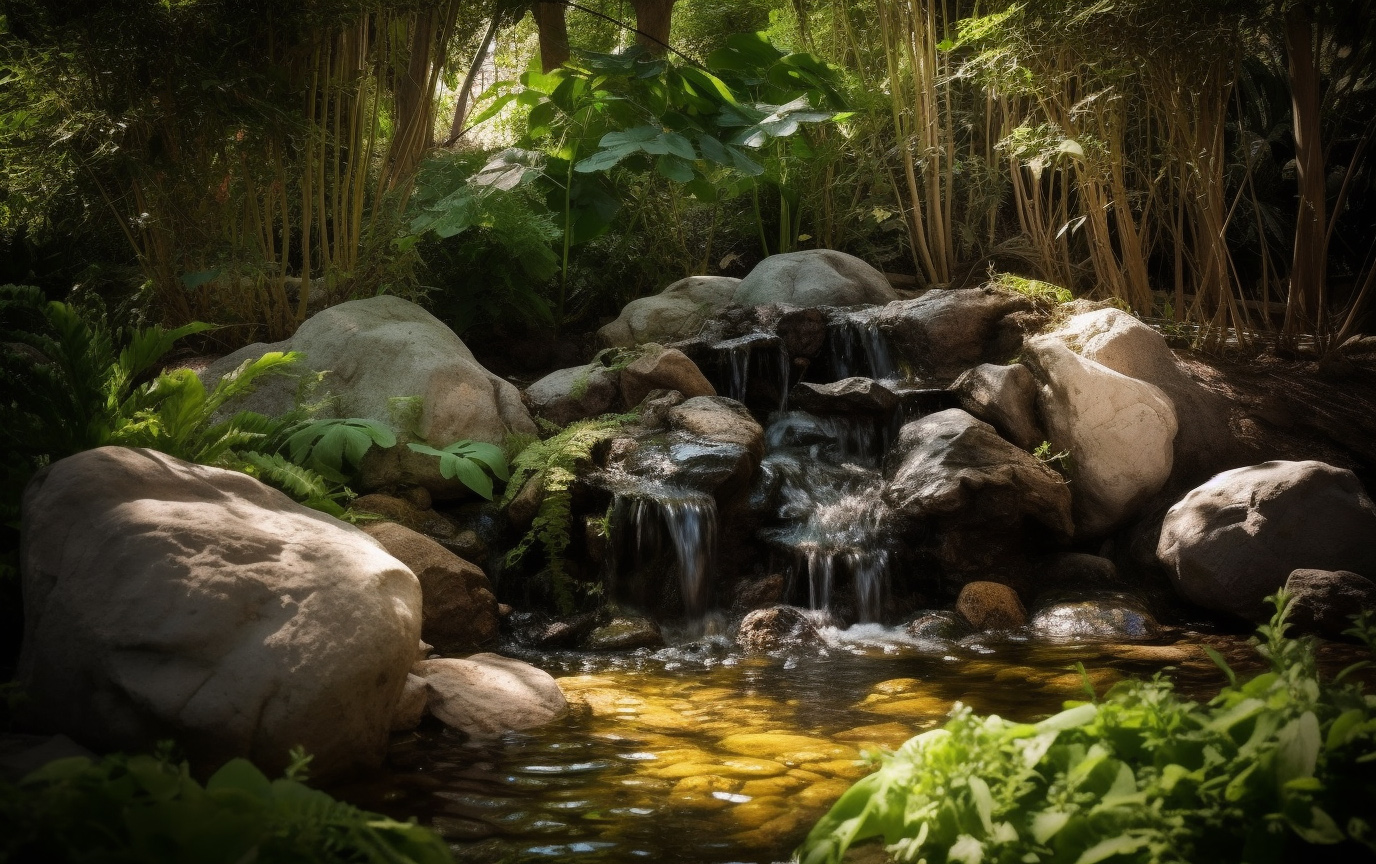 Ponds are a beautiful addition to any outdoor space. They provide tranquility, beauty and an opportunity for reflection. However, installing one can be quite tricky. There are many factors that need to be taken into consideration such as the size of the pond, the type of materials needed, and most importantly, how it will function in terms of water circulation and filtration systems. This is why hiring a professional pond installer might just be the best decision you make for your backyard.
Consider this: building a pond on your own without proper knowledge or experience is like trying to navigate through uncharted waters with no compass or map. It may seem easy at first but soon enough you'll realize that there's more to it than meets the eye. A professional installer has years of training and expertise under their belt which guarantees that they have encountered every possible scenario before yours. Not only do they have all the necessary tools but also know-how to use them efficiently, saving you both time and money in the long run. So if you want to ensure that your pond installation goes smoothly from start to finish then look no further than hiring a pro!
Expertise And Experience
Undoubtedly, a professional pond installation is the best way to achieve optimal results. A poorly designed and installed pond can result in high maintenance costs, poor water quality, and even loss of aquatic life. Therefore, it is vital to hire an expert with years of experience in the field who can ensure that your project is completed efficiently and effectively. The benefits of hiring a pro for your pond installation are numerous, ranging from expertise in design and construction to the use of top-quality materials and equipment.
For instance, a skilled installer has experience working with various types of ponds such as naturalistic or formal designs. They know how to choose plants that complement each other while maintaining proper balance between oxygen levels and nutrient ratios in the water body. Moreover, by incorporating cutting-edge technology into their work process, they can install pumps, filters, skimmers, and lighting systems that will enhance the beauty of your pond while ensuring its functionality.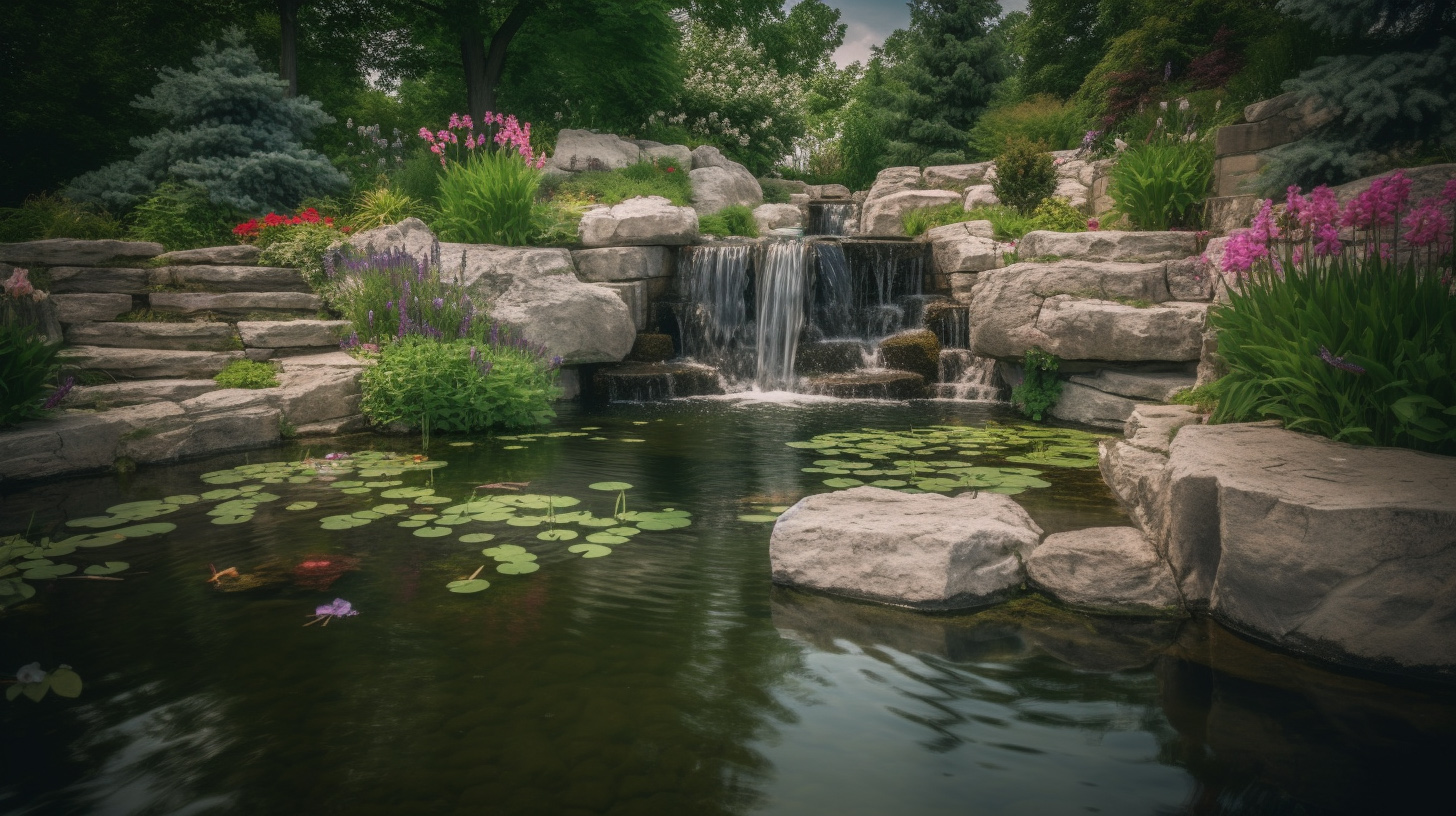 In summary, if you need a beautiful yet functional water feature on your property without having to deal with costly repairs regularly down the line; then investing in professional pond installation services is undoubtedly worth considering. In addition to saving time on DIY approaches or unqualified contractors' mistakes during installations, hiring experts will also save money over time through reduced upkeep expenses due to superior planning and execution skills.
Transition: Moving onto 'time and cost savings,' let's explore how engaging professionals for your pond installation needs could be more efficient than doing it yourself or using substandard services providers
Time And Cost Savings
The installation of a pond can be an exciting and rewarding project for homeowners. However, it also requires careful planning and execution to ensure its success. Hiring a professional for your pond installation not only brings expertise and experience but can also result in time and cost savings. As alluded to earlier, installing a pond involves various stages such as design, excavation, liner placement, filtration system installation, among others. A pro has the necessary tools, equipment, and knowledge to carry out these tasks efficiently and effectively within a shorter period than if you were to do it yourself.
Moreover, hiring a professional saves on costs by avoiding costly mistakes that are common with DIY projects. For example, choosing the wrong size or style of liners may lead to leaks or excessive water loss due to evaporation. Similarly, poorly designed filtration systems may cause poor water quality leading to sickly fish or plant life. These complications may incur additional expenses in repair work that could have been avoided by involving an expert from the onset.
In addition to saving time and money during installation, professionals offer ongoing maintenance support services that help keep your pond healthy and beautiful over time. They provide regular cleaning services like algae control treatments, debris removals as well as filter maintenance checks which are essential for maintaining optimal water conditions in any ecosystem.
Transition: Having considered the benefits of hiring a pro for your pond's installation process let us now delve into how they can assist in maintaining optimum conditions through their ongoing support programs.
Maintenance And Support
When it comes to pond installation, maintenance and support are crucial factors that determine the longevity of your investment. Hiring a professional for this task can ensure that you have access to the necessary expertise and resources needed for effective upkeep. A pro will not only install the pond correctly but also provide ongoing support to keep it functioning optimally.
One key benefit of hiring a pro for your pond installation is their ability to identify potential problems before they become major issues. Professionals have an eye for detail that allows them to spot minor leaks or other concerns early on, preventing costly repairs down the line. Additionally, professionals can advise you on proper care techniques such as water quality management, fish health monitoring, and seasonal maintenance tasks.
Moreover, having a professional handle your pond installation gives you peace of mind knowing that you have someone who can troubleshoot any issues that may arise over time. This means less stress and effort on your part when dealing with unexpected problems in the future. With regular maintenance from a pro, you can rest assured that your investment will continue to function optimally for years to come.
In summary, investing in a professional pond installer provides valuable benefits in terms of long-term maintenance and support. The expertise and resources provided by these individuals help prevent costly repairs while ensuring optimal performance throughout its lifespan. Therefore, if you're considering installing a new pond or upgrading an existing one, consider hiring a pro for maximum value and peace of mind going forward.
Conclusion
Pond installation is a complex and time-consuming task that requires expert knowledge and experience. By hiring a professional, you can rest assured that your pond will be installed correctly the first time around. A pro has the necessary tools and equipment to complete the job efficiently, saving you both time and money in the long run.
Moreover, a professional pond installer can provide ongoing maintenance support to ensure your pond remains healthy and beautiful year-round. With their expertise, they can troubleshoot any issues that may arise and offer solutions tailored to your specific needs. Investing in a skilled contractor for your pond installation also means benefiting from their wealth of knowledge about aquatic plants and fish species.
In conclusion, entrusting your pond installation to an experienced and knowledgeable professional is one of the best decisions you can make as a homeowner or business owner who desires an attractive water feature on their property. By doing so, you'll enjoy all the benefits of owning a stunningly designed and carefully crafted pond without worrying about its upkeep or longevity. Using figurative language such as "a well-built foundation" or "unleash waves of tranquility," adds depth and complexity to this academic piece while keeping it informative.
Take a Look at These Helpful Pond Topics
How Can a Pond Feature Increase the Value of My Home?
Learn How Affordable Ponds Are
Get a Free Pond Quote Today
You Might Also Like...