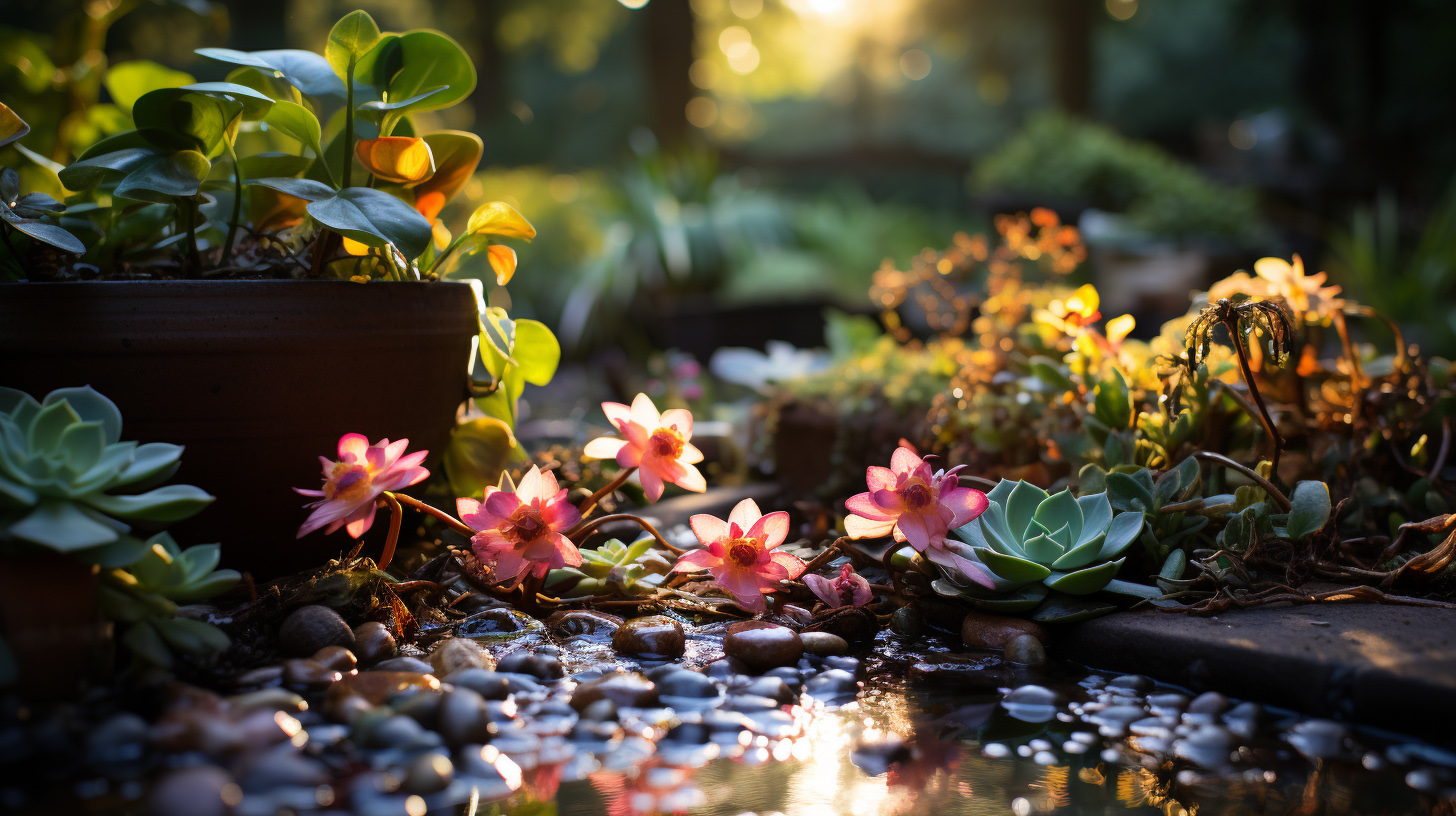 Water features are a fantastic addition to any garden, providing tranquility and adding an element of beauty to outdoor spaces. However, many gardeners hesitate to incorporate water features into their landscapes due to concerns about cost and maintenance. Fear not! With a little creativity and planning, it's entirely possible to create stunning water features on a budget. In this guide, we will explore the world of thrifty gardening and offer practical tips for designing and maintaining affordable water features that will elevate your garden without breaking the bank.
Designing an Affordable Water Feature
Creating a beautiful and affordable water feature starts with careful planning and design. Opting for a smaller scale and simpler design can be a great way to save money while still achieving stunning results. Consider using repurposed materials such as old barrels, containers, or even reclaimed stones to construct the base of your feature. These materials can often be sourced inexpensively or even found for free, adding a unique touch to your water feature.
Additionally, choosing a self-contained water feature, such as a small pond or birdbath, can also be cost-effective. These features require less maintenance, use less water, and can be easily installed without the need for expensive pumps or intricate plumbing systems. By focusing on simplicity and utilizing readily available materials, you can create an affordable water feature that doesn't compromise on aesthetics.
Tips for Maintaining a Thrifty Water Feature
Once your water feature is in place, proper maintenance is essential to keep it looking its best. Regular cleaning, such as removing debris and algae, is crucial to prevent clogging and maintain water clarity. Instead of relying on expensive chemical treatments, consider natural solutions such as beneficial bacteria or barley straw, which can help control algae growth.
To conserve water and reduce costs, consider installing a recirculating pump or a rainwater harvesting system. These options allow you to reuse water, reducing the need for constant refilling. Additionally, investing in a timer for your water feature can help regulate water usage and prevent excessive evaporation during hot summer months. By implementing these thrifty maintenance practices, you can enjoy your water feature without worrying about high costs or environmental impact.
Enhancing Your Garden with Budget-Friendly Water Features
Water features can be used creatively to enhance various aspects of your garden without breaking the bank. By strategically placing a small fountain or waterfall near seating areas, you can create a tranquil ambiance perfect for relaxation. Additionally, incorporating water-loving plants such as water lilies or water lettuce not only adds beauty but also helps naturally filter the water, reducing the need for expensive filtration systems.
Another budget-friendly option is to introduce a simple DIY water wall made from stacked containers or repurposed materials. This vertical water feature can be a stunning focal point in your garden, adding visual interest and the soothing sound of falling water. By thinking outside the box and using your imagination, there are countless ways to incorporate budget-friendly water features into your garden and elevate the overall aesthetic.
With a little ingenuity and a thrifty mindset, creating stunning water features in your garden doesn't have to be a costly endeavor. By following the tips outlined in this guide, you can design, maintain, and enhance your outdoor space without breaking the bank. Remember, simplicity, creativity, and resourcefulness are key to achieving beautiful water features that will transform your garden into a serene oasis. So, roll up your sleeves, unleash your inner thrifty gardener, and enjoy the tranquil beauty of water in your backyard.
You Might Also Like...