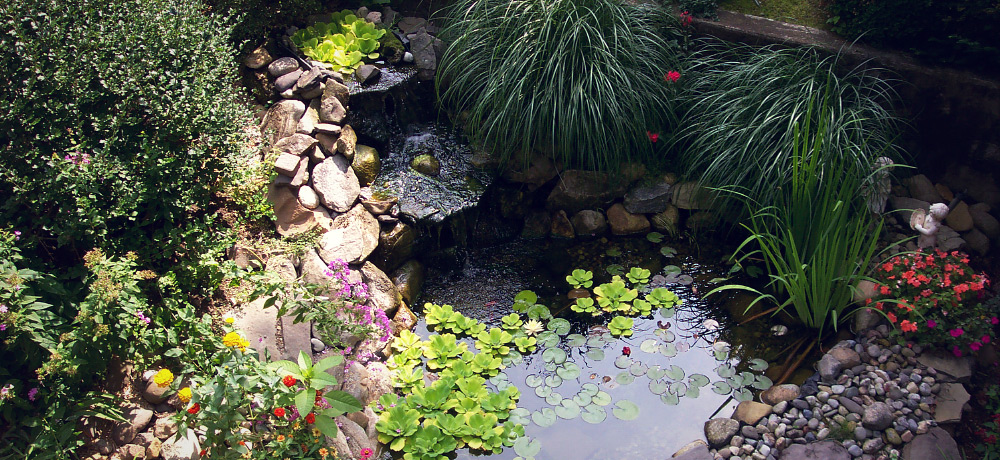 Salt Lake City Ponds and water gardens are not just a change in your landscape; it's a change in your lifestyle. A properly installed low maintenance, ecologically balanced work of art for you to enjoy every day unlike many home improvement projects, a pond gets better with age – the fish grow, the plants mature and flower, each passing season brings its own beauty. The subtle lighting systems that Salt Lake City Ponds install in our ponds enable you to get the most out of them after a hard day's work, drink of choice in hand, listening to the soothing sounds of the waterfalls and admiring the beauty of the fish as they swim by. Salt Lake City Ponds offers a variety of pond maintenance programs ranging in price – Basic Services, Standard Services, Deluxe Service, Seasonal Services (spring clean out, Early Fall and Winterizing-last service of season). Salt Lake City Ponds has the most affordable prices for pond and water garden supplies. Let the specialist at Salt Lake City Ponds be your guide source. We have professionals that are willing to help walk you through your next purchase to make your life easy.
Contact us for a free Salt Lake City Ponds Estimate!
Do you need a Salt Lake City pond representative to contact you today? Act now and call to learn more about ponds or perhaps you may be in the market for other creative landscape services, contact us today and we will assist you with some ideas that would work for your home or office! All of our services, including our Salt Lake City ponds, are 100% guaranteed! If you have any questions pertaining to information found on this website or our landscape services, Contact "A Touch of Nature" at +1 (801) 808-5303
You Might Also Like...