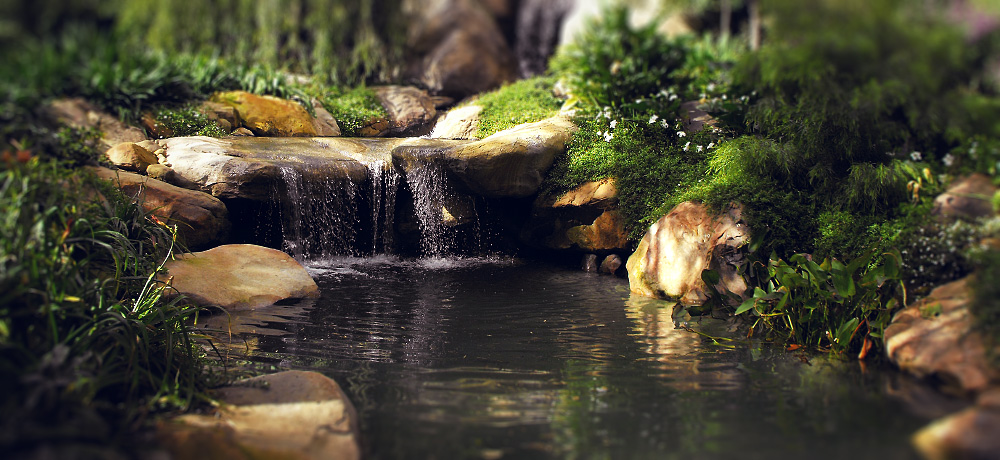 Presenting affordable ponds in Provo, for we understand it can be overwhelming to choose a pond that is right for you and your family at the right price. With so many things to consider from rock walls, salt water systems, waterfalls, fish maintenance, corals, soak away streams to name a few all ranging from different prices, however with A Touch of Nature we are here to create a beautiful water pond at an affordable price. Consider garden ponds for your backyard garden at an affordable price for all ponds in Provo, a perfect attraction for your home. Sit back relax and enjoy nature in the palm of your hand. Enjoy the tranquility and the joy of the ocean in your backyard or garden. Maintenance is based on where the pond is constructed. Under water lights and a timer can be installed and are a great time saver. Testing for PH level is important. Pump and filter maintenance is a must. These are things that Provo Affordable Ponds can do for you. Let us worry about the health and beauty of your Provo pond. Prices are based on the size and design of the garden pond.
Contact us today for Affordable Provo Ponds!
If you are in need of our affordable Provo ponds or any of our other creative landscape service, contact us today for a free estimate! All of our services, including our affordable Provo ponds, are 100% guaranteed! If you have any questions pertaining to information found on this website or our landscape services, Contact A Touch of Nature at 801-808-5303
You Might Also Like...